SOURCE:
Spider-Man writer equates hating "Brand New Day" to liking Gay Marriage as if both were outright evil.
*sighs*
There's so much wrongness here. Even ignoring the comic book guy angle and pointing out that the
Brand New Day
pretty much downplayed Peter and Mary Jane ever being serious in the new reality... this is wrongness incarnate.
I think a chart made by sums up the "logic" here best.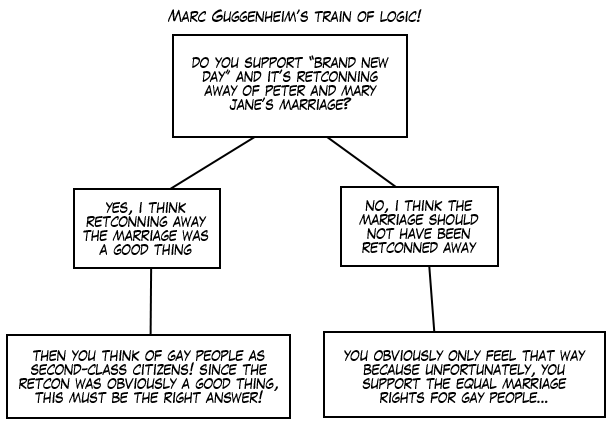 I don't have anything else to say. I'm already raged out over the Bail Out. I refuse to get annoyed about a comic book right now past reaffirming by refusal to buy Marvel.